Actualités
Gourmet week-end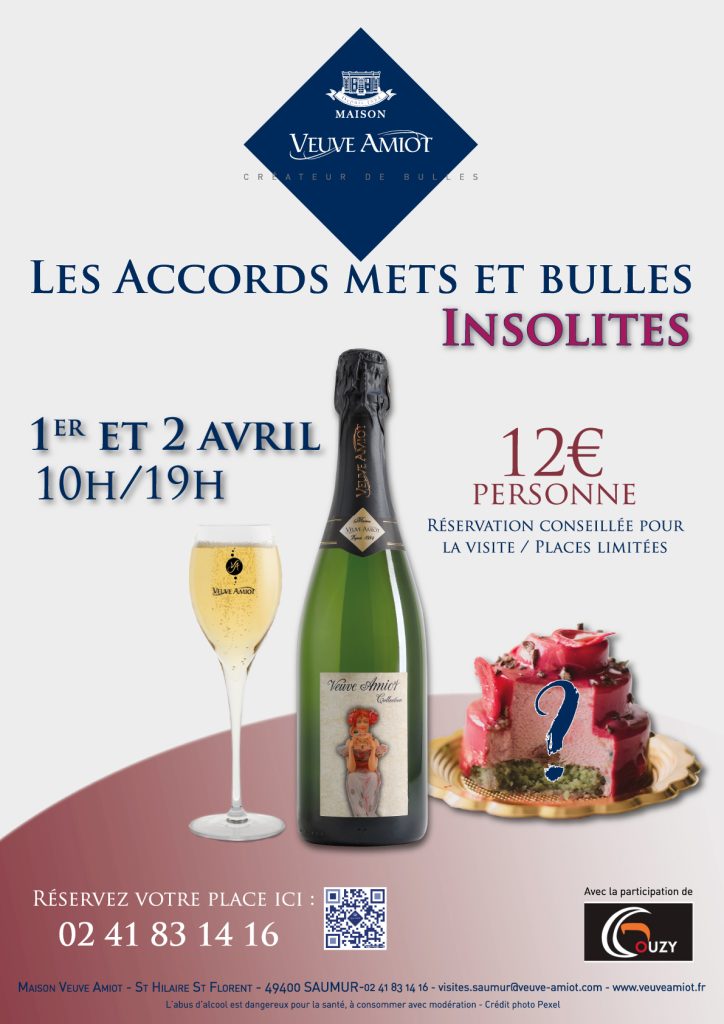 Veuve Amiot is preparing her spring event! It will be the time to celebrate the beginning of the tourist season.
We invite you to visit us on the 1st and 2nd of April for a special gourmet week end. We will propose you unusual sparkling wines and food pairings. For the occasion, Gouzy bakery takes part to the event to propose you fine and special dishes.
Come deep inside the cellars, and also in Elisa Amiot's house to discover a world of illusion where all your senses will be tested. The goal of the game will be to guess what you are tasting, seeing or smelling. A selection of Veuve Amiot's different sparking blends will join the experience!
Will you find what sharpen your taste buds?
Guided tour last one hour
We advice you to book your visit on internet or by phoning us: 02.41.83.14.16
Time of the visit: 10.30/ 11.30/ 14/ 15/ 16/ 17
Price: 12 €